Protecting Gorillas through Women-Led Community Water Solutions
When her community in Rwanda urgently needed local water access, Athanasie Mukabizimungu was the first to act. From her own life, she knew spending hours fetching water daily that water issues are women's issues. Mukabizimungu formed the women-led cooperative, Imbereheza Gahunga cooperative.
Meaning "better future," Imbereheza's goal is to improve lives. The cooperative focuses on building household rainwater harvest tanks and empowering women.
Wild Earth Allies is partnering with Imbereheza Gahunga to build household rainwater harvest tanks in the foothills of Volcanoes National Park, delivering value for women, their families, and wildlife. The project has created 286 water tanks, providing daily water to 2,101 people.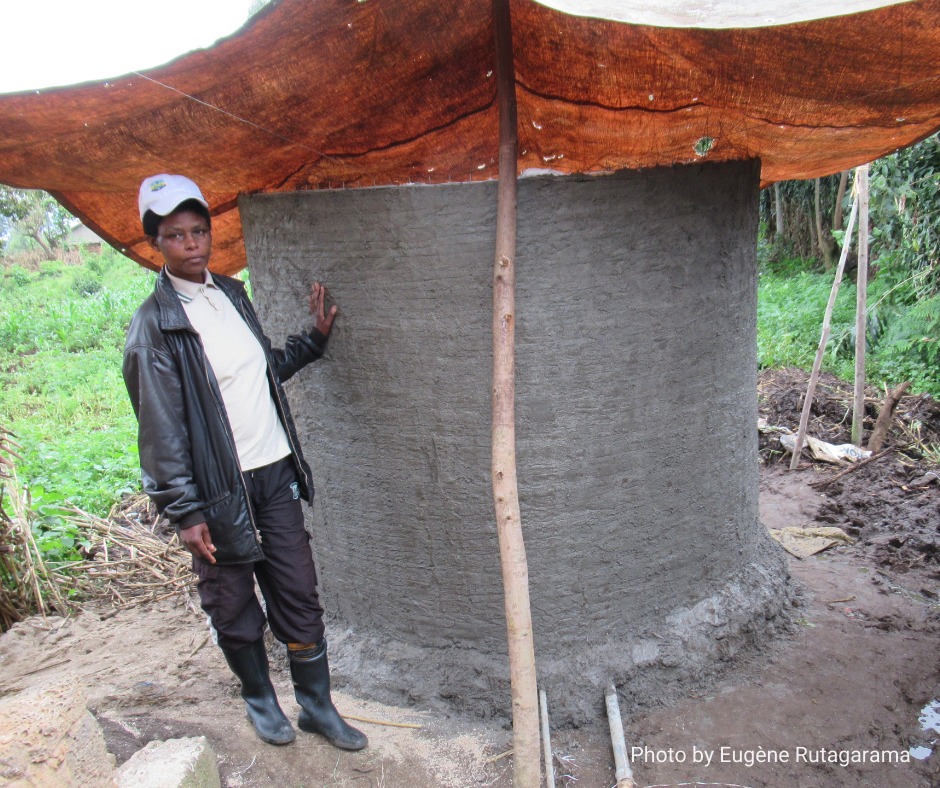 Funding for this project will deliver households access to safe water, drive economic empowerment, create social and educational opportunities, and protect the environment. Tangible goals include completing 35 new water tanks that will benefit 300 people, reducing the number of school children missing school to collect water, increasing sustainable agriculture and local enterprises, and helping preserve mountain gorillas by decreasing the human activity in Volcanoes National Park.
This project directly improves the well-being of Rwandan families and reduces pressures on mountain gorillas. Through beneficiary interviews, home water access improves hygiene and health, reduces stress and hunger, and leads to higher income with increased crop yields.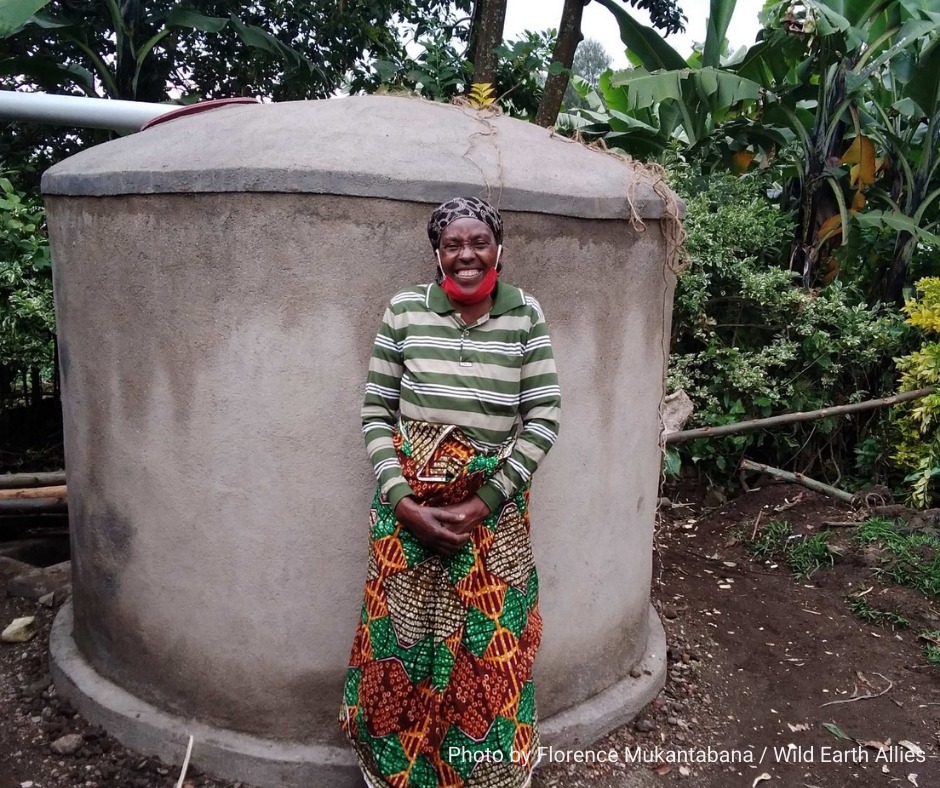 Imbereheza, whose membership is predominantly women, identifies beneficiary families and works with them to the construct tanks. They prioritize the lowest-income, elderly, and disabled families and those living closest to the park who are most likely to collect water in gorilla habitat. The strength of this solution is that it is a simple model and is both scalable and sustainable.
The project will map the locations of the tanks and monitor the success of the cooperative as it grows. Funding will also train and support new cooperative members. The ripple effects of this project for women, their families, and the environment are many.
Support women-led projects protecting the Earth